Protective foils ClearVizor© are produced with very thin, ultra light material, which has excellent optical performance. They are total resistant to breaks and cracking. The safety of the user is warranted.
Parameters of this material, smooth and equal surface as well as a very low coefficient of Haze<1% are common to its application in the optical industry. This is the reason to use it as perfect material for ClearVizor© protection foils production.
Protective foils ClearVizor© are factory protected on both sides by adhesive foil. In production process we apply stickers on one edge of ClearVizor© foils what makes easy to remove the adhesive foils before use.
Dimensions of standard ClearVizor© protective foils: the width = 215mm, the height = 165mm. Their shapes are presented below. The most popular is type A1. You can place special order if you need protective foils with other shapes or dimensions.
Basic advantages of ClearVizor© products:
excellent, unrivalled transparency
do not deform field of vision
provide health at work
anti-glare
anti-static
evaporation-resistant
scratch-resistant
resistant to liquids and chemicals
safe (resistant to breaking and chipping)
protected on both sides with adhesive foil
strips attached to facilitate protection foils removal
protect against pathogens
protect against the smell of breath of the patient
lightweight and ergonomic, fit any face shape and dimension *)
Examples of ClearVizor© protective foil shapes type A: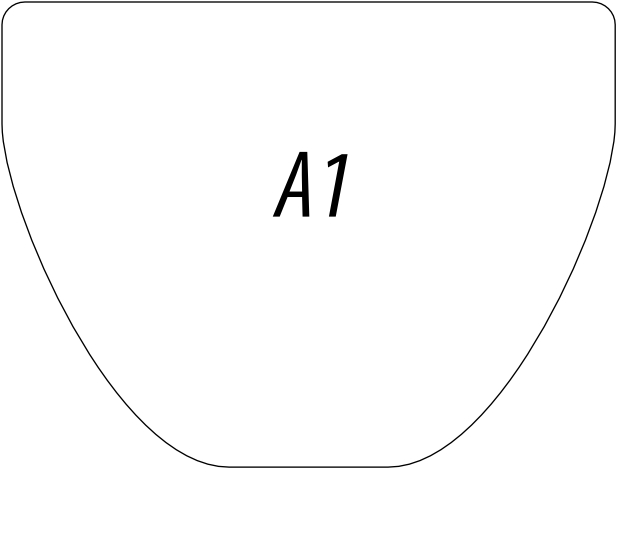 Type A1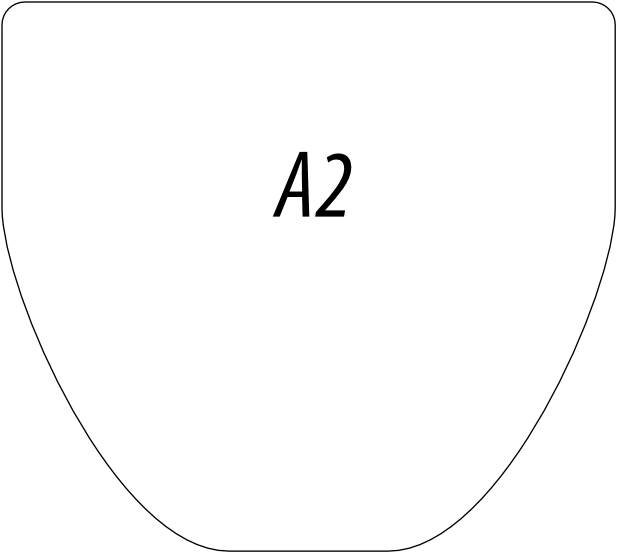 Type A2
Examples of ClearVizor© protective foil shapes type B: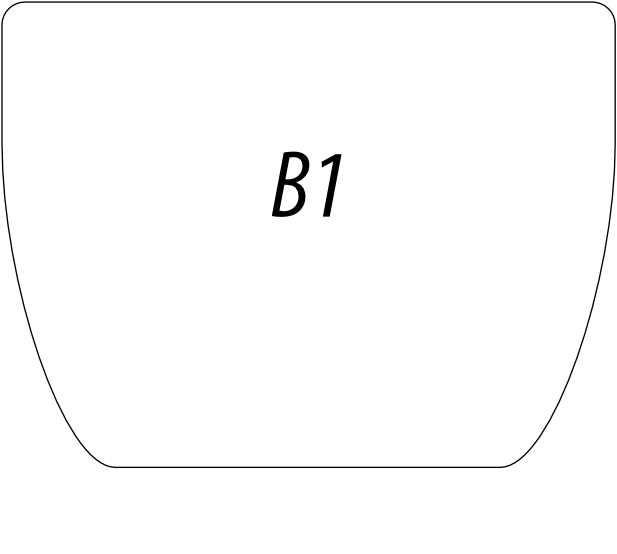 Type B1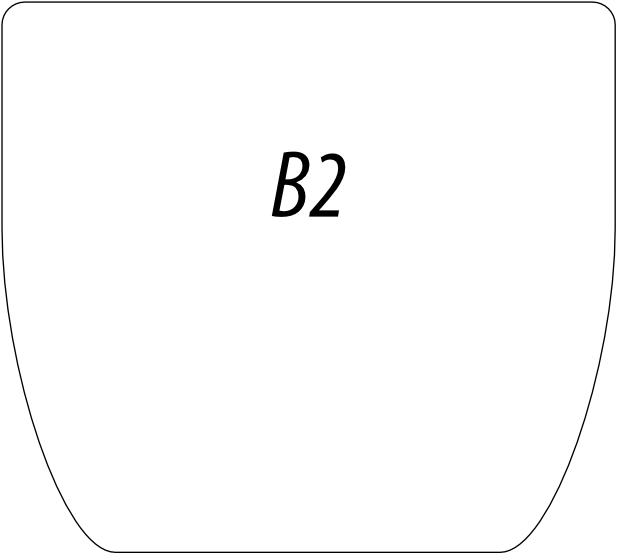 Type B2
*) We offer ClearVizor protective foils of various shapes, sizes and thicknesses, to suit any known types of face shield holders. It is possible to order the odd shapes of protective films for different applications and different fastening systems outside of our offer.
Application of ClearVizor© protective shields:
The main task for use of protection shields in surgeries and cosmetic and in the laboratories is to protect your face and eyes from splashes, dust, chemicals and pathogenic agents transmissible through respiratory droplets.
The availability of interchangeable ClearVizor protective foils made of a material with the correct parameters and quality is essential to the correct, fully hygienic work with shields.